This site was updated 1/2022
Welcome to the Past, Present & Future of Ryan's Shih Tzu
Thirsty Pet Water Bottle Stand
Note to our Viewers:
​
Currently OUT OF STOCK!!!!
Our Thirsty Pet Water Bottle Stand is a HIT!
Self Waterer & portable & Height Adjustable!
Click here to check out our Water Bottle Stand!
We currently have 1 Female and 1 male available.
​
Ryan's Shih Tzu is a small priviate hobby Shih Tzu breeder in Illinois.
Our goal is to better the breed. We do have puppies available occasionally & easily in Iowa, Wisconsin, Michigan, Minnesota, Indians, Illinois & Missouri.
Located in Illinois:
2.0 hrs from Chicago,
1.5 hrs from Iowa City,
4.5 hrs from St. Louis Missouri,
1.5 hrs from Wisconsin.
​
County Inspected/AKC Inspected Licensed Breeder 2022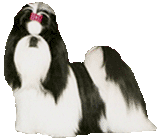 WE LOVE OUR
SHIH TZU PUPPIES!
We strive to create healthy, happy & structurally sound
Shih Tzu.
Sometimes we offer older Shih Tzu puppies & young adults.
We offer Shih Tzu puppies for adoption to the public on occasion.
Always placed in nurturing & responsible homes!
​
​
​
American Champion Ryan's Make America Great Again "Donny" has completed his Championship! We have high hopes for Donny. He is his sire (Chip) over and again and much more. We hope he will stamp his virtues on his future off spring. Every year we strive to make a difference with improving this beloved breed & so blessed to work with others who have the same intentions.
Below is Donny, one of my heart dogs!!!!
Spay & Neuter Agreement
​
Health Guarantee
​
American Kennel Club - AKC Registerable
​
We can refer you to a Pet Nanny to transport your shih tzu to your location
​
We DO NOT place/sell Shih Tzu just for breeding purposes
​
​
Content and Photos Copyright 2021 of Ryan's Shih Tzu of Illinois. All Rights Reserved.
Shih tzu puppies for sale in Illinois, Wisconsin, Iowa, Michigan, Missouri, Minnesota & USA.